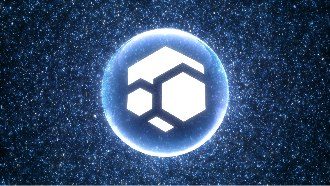 A beginners guide to FLUX explains the parts of it's Ecosystem and how it's decentralized platform offer a platform for applications to be built on that is stable, scalable and fast.
Web 3.0 is one of the hottest topics in the cryptocurrency market now. It could change how we think of the internet.
And that's fueling the Flux coin price prediction today. Flux could play a major role in the development of Web 3.0.
A peer-to-peer cyberspace, Web 3.0 aims to make the internet a more open source to avoid hacks, leaks, and dependence on one centralized unit.
Part of the same movement, Flux has received attention for its scalable, decentralized cloud infrastructure.
Let's take a further look at what Flux is doing to bring about a new kind of internet – and what that means for the Flux coin price.
What Is Flux?
Flux is a crypto offering a decentralized cloud infrastructure. It spiked last week when it announced its listing on Binance, one of the top cryptocurrency exchanges.
It was established under the name Zelcash in 2018, then rebranded to Flux in March 2021.
The rebrand is in line with the company's idea that "change is constant and needed in any developing disruptive technology."
They believe that if you're not learning and changing, you won't come out on top in the crypto space.
Designed to be a stronger alternative to similar centralized services like Amazon Web Services (AWS), its ecosystem revolves around its native token, FLUX, which operates as a proof of work consensus.
It provides developers and users with a user-friendly, decentralized platform that will enable them to build and post decentralized applications (dApps) on the Web 3.0.
It revolves around two major tools, FluxOS and Fluxnodes. FluxOS is an operating system through which users can take advantage of Flux's storage and app hosting.
Fluxnodes are what keep the apps running 24/7 around the world. If you own FLUX, you can be a Fluxnode operator and supply data and services through the apps.
The economic model encourages network participation to spark network growth while weeding out hackers.
It's also designed for fair mining. Since it only requires 3 gigabytes of GPU RAM, it's easier to mine than Bitcoin and Ethereum. This makes it so big mining operations will be unable to price out smaller miners from the network, which benefits from more decentralization.
With its vision of a decentralized future, the Flux team made the network community driven. The Flux community is able to participate in the decisions that will determine future changes to the network and its entire ecosystem.
This loyalty to its community sets Flux apart from a lot of other initiatives in the crypto industry and will continue to promote its growth.
Why Flux Is a Good Investment Now
Many other crypto projects are copies of previous projects and/or offer no real solution for problems previous projects face.
In an industry that's grown to a trillion-dollar market value, projects that offer real change and progress are what will help the rate of adoption and will help continue to propel the industry forward.
Lack of innovation actually neglects the vision of decentralization, and Flux is on the side of pushing forward and disrupting the space.
Co-founder Daniel Keller believes he and his team have developed one of the most versatile technologies available right now. He told investors, "When the internet was created, people asked 'What can it be used for?' When Flux was created, people ask 'What can't it be used for?'"
It's held true to that value, constantly improving since its deployment in 2018. The ecosystem is fully transparent, with new developments weekly. This has helped the network reach milestones quicker than anticipated, and it expects that trend to continue.
Recent upgrades to FluxOS enable the network to host more complex apps and to allow cross-platform applications. This month, Flux parallel assets can operate on the Solana and Tron blockchains, presenting unique trading opportunities.
In 2022, Flux is prepared to introduce several new assets to help propel its network forward. It will also launch an NTF feature, one of the hottest trends in the crypto space.
All in all, it's one of the fastest growing and more innovative platforms in the industry.
Flux Coin Price Prediction
Following the announcement that it would be available to trade on Binance, Flux coin surged to $3.96, more than triple the $1.22 it was going for the previous day.
It's since leveled back down to $1.50, but that's still up over 260% from early October, and we have reason to believe it will start trending again.
According to CoinMarketCap, Flux has a supply cap of 440 million coins, 221.55 million of which are currently in circulation.
DigitalCoinPrice believes FLUX will finish 2021 at $1.84, expecting it to grow to $2.41 by the end of 2022. It predicts its biggest gains to come in 2027 from $5.08, to ending 2028 at $6.36.
Gov Capital is bearish on FLUX, thinking it will average out to end the year at $1.64. Its algorithm predicts a drop of 62%, hitting as low as $0.609 by October 2022.
PricePrediction, on the other hand, is very bullish on FLUX. It's looking at the coin to kick off 2022 at an average of $2.16, potentially reaching a max of $7.46 by 2025. Its 2030 prediction is extremely bullish, with a high/low set at $51.36/$43.71. That's a potential 2,814% gain by 2030 from where FLUX is priced now.
The swing in predictions is a testament to how unpredictable the crypto market is. It's important to understand the function behind up-and-coming coins and networks. The more you know about a coin's design, the clearer the outlook on what it can offer the market in the future.
Although the material contained in this website was prepared based on information from public and private sources that FLUXhighway.com believes to be reliable, no representation, warranty or undertaking, stated or implied, is given as to the accuracy of the information contained herein, and FLUXhighway.com expressly disclaims any liability for the accuracy and completeness of the information contained in this website. 
Via this site:  https://moneymorning.com/2021/12/21/flux-coin-price-prediction-2814-by-2030/